Summer Field Study - Important Information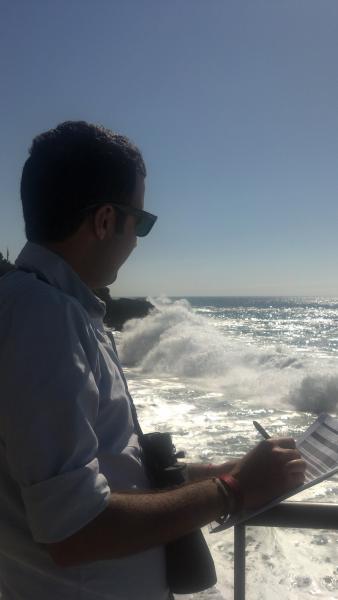 Planning on completing your field study during Summer Session I (SSI) or Summer Session II (SSII)? There are some differences from the academic year that you need to know about.
Course Description:  Naturalistic observation and analysis of social issues and problems in combination with experiential learning in field placement sites in the areas of psychology and social services, criminology, and environmental studies. Prerequisites: Social Ecology 10 and 13; junior standing; restricted to Social Ecology majors. Pass/Not Pass only. May be taken for a total of 24 units. (IX) Enrollment is limited to UCI students. Enrollment requires submission of a course enrollment form.
Summer Session is is either the 10 weeks or 5 weeks long
Field Study is offered for either 4 or 8 units.
For the 5 week session- field work for 4 units is 20 hours/week for 100 hours total; for 8 units is 40 hours/week for 200 hours total.  NO EXCEPTIONS.
Field Study is restricted to majors in the School of Social Ecology who have fulfilled or will fulfill all pre-requisites by Spring 2017 or SSI 2017 (for SSII).   The enforced prerequisites are a major in the School of Social Ecology, SocEcol 10, 90 quarter units, and good academic standing.     
Requesting Prerequisite Clearance for Summer Field Study: 
Students must be authorized
by the School of Social Ecology to maintain enrollment in Social Ecology 195, Field Study.   For Summer 2017, students should check the Summer Session calendar
(https://summer.uci.edu/calendar/)
for enrollment windows.   Students must submit a course enrollment form by the
appropriate deadline
to maintain enrollment.  If a course enrollment form is NOT submitted by the deadline, you will be DROPPED from Social Ecology 195 and subject to any
summer session fees
. 
Students can no longer request authorization to enroll in SE 195 for SS 10 Week and SSII.  All students for Summer Field Study are either:
        Already authorized as part of the normal process for SS 10 Week or SSII
        May be on the waiting list for SE 195 over summer (noted in webadmin notes) and will be authorized if space becomes available.
SUMMER FIELD STUDY ENROLLMENT & AUTHORIZATION PROCESS
Dates and Deadlines are available on: http://fieldstudy.soceco.uci.edu/pages/dates-and-deadlines
Students may enroll in Field Study through the Summer Session website. Dates for enrollment are available here: https://summer.uci.edu/calendar/. You do not need to be authorized to enroll.  You must meet the course enrollment form deadlines or you will be dropped. Fee information is available here: https://summer.uci.edu/services/registration/fees.aspx. If you are a transfer student and you need to be cleared to enroll for the class due to prerequisites, please complete the Request for Prerequisite Clearance (CPEP) found on the students.soceco.uci.edu.  

1-2 quarters prior to enrolling, SELECT potential field study sites and apply directly to the sites.  You may need an interview or background check.  Field Study must be completed at an placement site listed in the Field Study Catalog.

Accept a placement offer from one of the sites to which you applied.  Choose the placement site that is most closely related to your goals and interests.

Inform other sites to which you applied once you have accepted an offer and are no longer interested in a placement at those agencies.

SUBMIT a Course Enrollment Form by the May 12, 2017 for 10-Week or June 2, 2017 for SSII. By submitting the form, you are confirming that you have accepted a placement at the site listed on the form. Students will not be permitted to change placement sites after the course enrollment form deadline.

BE AUTHORIZED: Approximately 7 working days after the course enrollment form deadline you will receive an email from Social Ecology. If you're email indicates you are authorized, you may stay enrolled in Social Ecology 195.  If your email indicates that you are NOT authorized, you will be dropped from Social Ecology 195.

COMPLETE required fieldwork and academic course work during the session in which  you are enrolled. Students are encouraged to maintain a weekly log of the hours they complete. Field work hours begin with the first day of instruction of the selected session and end with the last day of instruction. 4 units (100 hours)= 20 hours/5 weeks  or 10 hours/ 10 weeks 8 units (200 hours)= 40 hours/5 weeks or 20 hours/10 weeks

EVALUATION and FIELD WORK CONFIRMATION: Your field placement supervisor evaluates your fieldwork and verifies, on the evaluation form, the number of field hours you completed. Social Ecology Student Services sends the evaluation packet to your supervisor during the 1st week of classes. Check with your supervisor to make sure they received the forms and follow-up with them to make sure your evaluation is returned by the last class meeting.
Please note: Students who have enrolled but who have not met pre-requisites or course enrollment form deadlines WILL BE DROPPED.
PRIORITY ENROLLMENT: Should field study enrollment reach maximum capacity for summer, priority will be given to seniors who will be graduating Summer 2016.