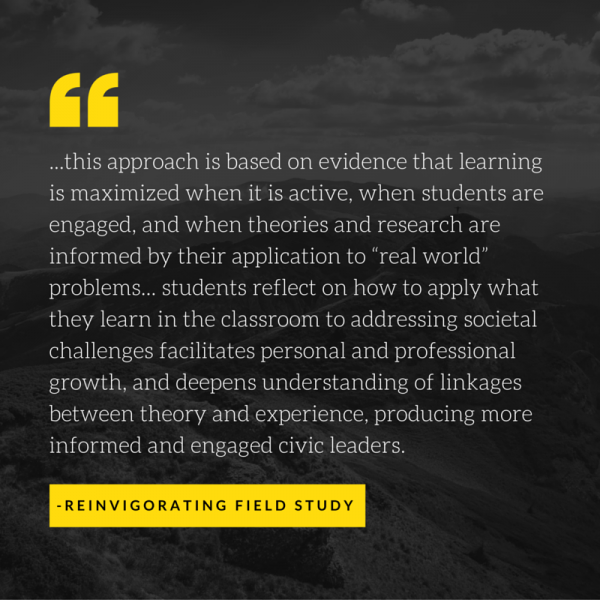 The Field Study program is a unique experiential-learning program for undergraduates in Social Ecology, and a key element of the School's commitment to training future leaders.
The goal of Field Study is to integrate academic and experiential learning. This approach is based on evidence that learning is maximized when it is active, when students are engaged, and when theories and research are informed by their application to "real world" problems.
Having students reflect on how to apply what they learn in the classroom to addressing societal challenges facilitates personal and professional growth, and deepens understanding of linkages between theory and experience, producing more informed and engaged civic leaders.
-REINVIGORATING FIELD STUDY, A report prepared by the Future of Field Study Committee in the School of Social Ecology, University of California, Irvine, Final Report - Spring 2011