Field Study gives students an opportunity to take part in career exploration, by allowing them to explore various fields possibilities through the application process and during their placement period. On this page, we provide you with tools, resources, and tips to help support this important and beneficial aspect of the field study experience. 
How to Find the Career For You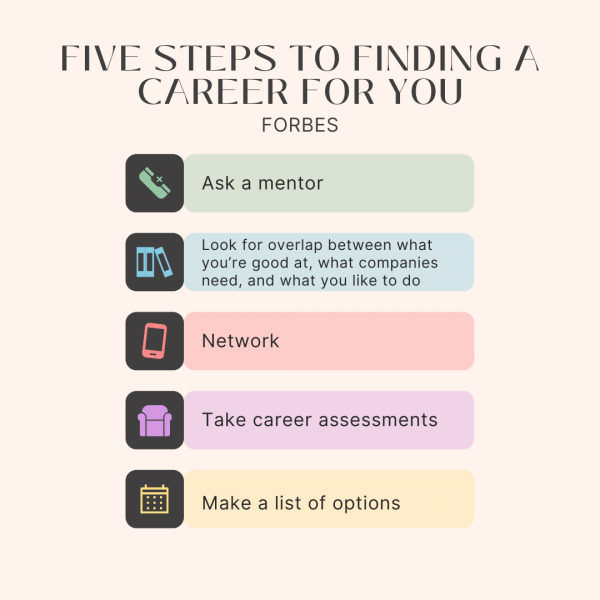 ---
Field Study and Your Career
How to choose the right field study placement opportunities for you?
Your field study placement can be selected based on:

Your career interest 
Your personal passion
An area of interest that you may have thought about, but it would be outside of your current major(s). 

How does field study help with career exploration?

Identifying mentors and peers who share similar interests and goals 
Gaining a sense of what work environment and pacing are right for you 
Fast vs. slow-paced environment 
Working from home/ remotely vs. in the office 
Collaborating in groups vs. working independently 

Applying knowledge learned in the classroom to the field 

Building technical and professional skills 

Providing field experience that may or may not meet expectations 
Familiarizing yourself with expectations and procedures specific to your field of interest
---
Sources:
UCI Division of Career Pathways. "Planning Your Future: Career Direction Resources." July 2018. career.uci.edu/wp-content/uploads/2018/03/QT_CareerDirectionResources.pdf
UCI Division of Career Pathways. "Career Development Checklist." career.uci.edu/docs/grad-students/career-development-checklist.pdf
UCI Division of Career Pathways. "Career Exploration Resources." career.uci.edu/undergraduate/explore-a-career/career-exploration-resources/
UCI Division of Career Pathways. "Career Toolkit." career.uci.edu/undergraduate/explore-a-career/career-toolkit/
UCI Division of Career Pathways. "Career Assessments." career.uci.edu/undergraduate/explore-a-career/career-assessments/
UCI Division of Career Pathways. "Job Shadow Program." career.uci.edu/undergraduate/explore-a-career/job-shadow-program/
UCI Division of Career Pathways. "Advice and Stories." career.uci.edu/undergraduate/explore-a-career/advice-and-stories/
UCI Division of Career Pathways. "Graduate Student Independent Exercises." career.uci.edu/wp-content/uploads/2018/03/Packet_GradStudentIndEx.pdf
UCI Division of Career Pathways. "Exploring Majors." career.uci.edu/undergraduate/explore-a-career/choosing-a-major/
UCI Division of Career Pathways. "UCI School of Social Ecology." career.uci.edu/campus-resources/resources/?unit=social-ecology&id=64
Stahl, A. (2018). "5 Steps to Finding the Right Career For You." https://www.forbes.com/sites/ashleystahl/2018/09/27/5-steps-to-finding-t...
What Can I Do With This Major? "Welcome." whatcanidowiththismajor.com/info.html
Roadtrip Nation. Roadmap. roadtripnation.com/roadmap