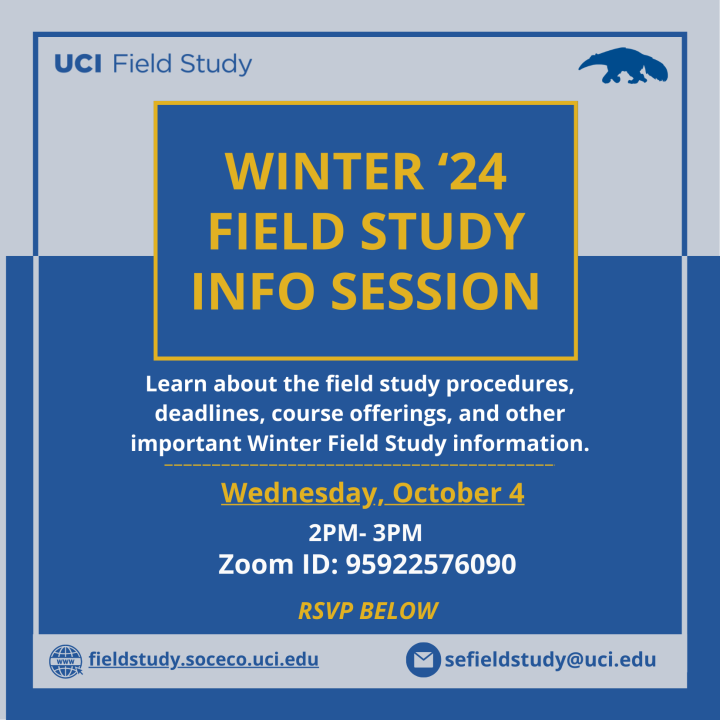 Want to learn about all things field study? Join us during week 1  for our Winter '24 Field Study Info Session. 
We willl be covering: 
An overview of the field study requirement
Field Study Procedures and Deadlines for Winter '24
Fieldwork options 
Tip on how to apply 
Among other information 
RSVP HERE.